TRUSTEE ($501.00 to $1,000.00)


Yorkie House # 772-291-8101

You may mail your checks to:

Yorkie House, Inc.

2740 SW Martin Downs Blvd.

Palm City, Florida 34990


Your donations ARE tax deductible. Florida Yorkie Rescue in a designated 501(c)3 non-profit organization.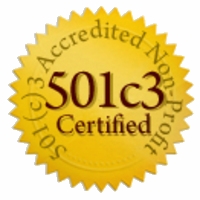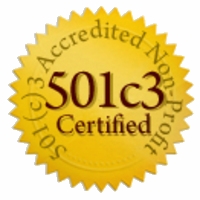 BENEFACTOR (More than $25,000.00)

PHILANTHROPIST ($10,001.00 to $25,000.00)

HUMANITARIAN  ($5001.00 to $10,000.00)

GUARDIAN ($1001.00 to $5000.00)

Anonymous

Bonnie Schillinger

Christine Allman

Danielle Hughes

Debbie Malloy

Dianne Klinger-Witmer

Diane Stone

Drs. Rich and Mary Bressman

Elsy Reyes

Gerri Tynan

Hillary Putnam

Isabel Cruz

Karen Kelly

Karen Shelomith

Kathy & David Caruso

Kesia Melo

Kris Bishop

James Labor

Janes Evans

Jean Brennan

Jean Brennan

Jeanie Mimi Wallace - in her honor of Mitzi Rose

Jennifer Sayre

Joan Willner

JoAnn Hicks

Karen Bivona Kelly

Linda Koren

Madeline Barron

Marilyn Mason

Melody Ward 

Moe Bradley

Nicole Lytton

Norma Dorsett

Paula Gossett

Roberta Atkins

Robin McGraw

Roni Penberthy

Rudy O

Sabrina Cohn

Scott & Cheryl Gentry (in memory of Susie Q)

KICKING OFF OUR BUILDING FUND CAMPAIGN


Mr. & Mrs. Gerard DeRoche - Founders

Sharyn Scarfo

$ 137,150.00 Raised so far!

Our Building Fund Campaign is now in full swing. We would like to thank all those who have donated so far. We appreciate the support you have in our mission.  For additional information please email us at yorkiehouse@yahoo.com

Barbara Rose

The Day Trading Academy

Diane Marvin

Linda Worsham

Michael & Jennie Risley

Trinh Lively

Wendy D'uva (In memory of Angel, Luigi and Rocco)

Diane Dellafave

Michael Minetti

SUPPORTER ($1.00 to $100.00)

Listed below are our Building Fund Levels. If you make more than one contribution,

those donations will be added together so you can climb up the levels. Thanks.

PATRON  ($101.00 - $500.00)

Anonymous donor from West Palm Beach, FL

Cindy Marks

Scott Savlov

Sherri Scrupski

Susan Green

Suzanne & Pat McCue - For the love of Bella & Noelle

Tami Hall

Theodore Schaeffer - In loving memory of Mindy Lynn, beloved dog, friend and family member.

Tracy Sanders

Jason Cerda - A special donation to this charity in loving memory of my beautiful puppy.

David Rothrock -In memory of our sweet senior Rocco who gave us years of love and joy and who we miss immensely.

Vicki Denitto

DeDe Pittman


Florida Yorkie Rescue, Inc.   2740 SW Martin Downs Blvd., #205  Palm City, Florida 34990

772-291-8101  email: floridayorkierescue@yahoo.com